Basra, Iraq to Kerala, India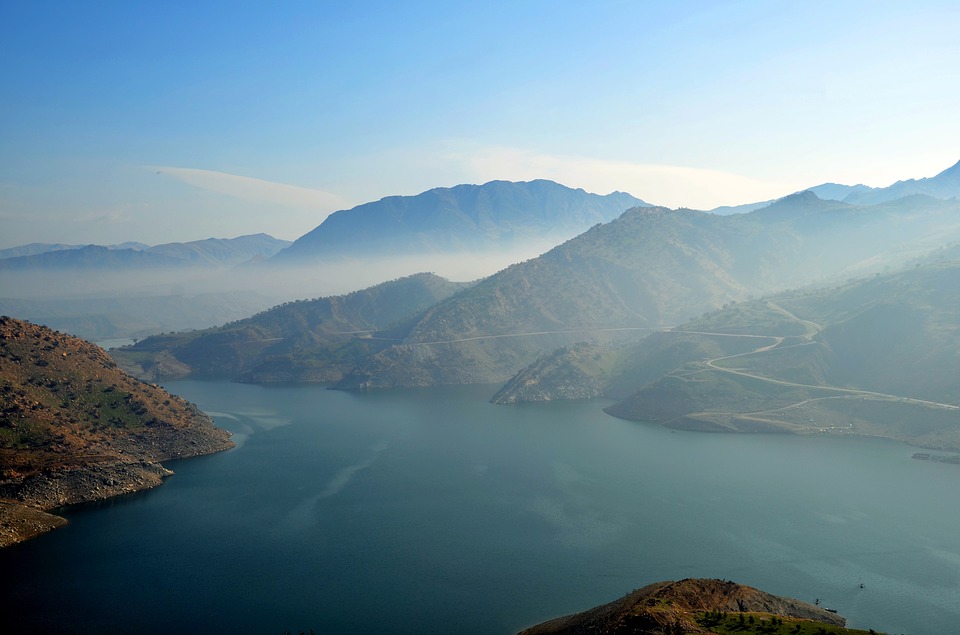 Homeland International was approached regarding a quotation for a repatriation of mortal remains (RMR) from Iraq to India. This enquiry originated from an assistance company who required our potential support with RMR from Basra, Iraq to India. Basra is Iraq's economical capital, but this does not mean it is an easy place to coordinate repatriations from. Some of the difficulties we face when working in Iraq include a challenging security situation, the excessive heat, the documentation process, inadequate road conditions, language barriers and cargo embargos.  
We spend a great deal of time evaluating and reviewing our global provider network to ensure we always have a team available on the ground who we can rely on to adapt to and overcome any challenges faced.
When quoting for RMR cases it is important to understand the need for efficiency, speed and transparency. We returned this quotation within an hour and made it clear to our client what was included and what was not included within it. This transparency is key to building trust with the assistance company, and key to ensuring everybody knows exactly what is going on. We try to include all the possible costs in our quotations in order to contain the costs for our clients.
Later this same day, we were given the go ahead and the guarantee of payment from the assistance company to complete the case on their behalf. It is at this stage that we step in and take control of the case and coordinate every single movement, from start to finish. When working with assistance companies and insurance companies we like to work as close as possible with the operation teams. We sometimes consult with them on their own RMR procedure from first call scripting to country specific actions, to ensure there are no problems occurring in the early stages of a case. Each country is different, for example, some have little protection laws and other funeral homes may get involved without anybody knowing. Other countries may charge mortuary fees from the date of death. All these complicacies are what we try to eliminate before even starting a repatriation, to protect the insurer and the family from unnecessary stress and cost.  If we can support the assistance company to properly manage the first call, the higher the chance the case will start smoothly as opposed to requiring us to coordinate with a third party in order to release the deceased person into our care. Again, all this comes back to being transparent, working collaboratively rather than for each other can make every case that little bit easier.
We received the go ahead in the evening (local time), meaning we could not fully engage with the case until the following day. The subsequent day was when the local authorities had decided to coordinate the autopsy to determine the cause of death. This process can often create a delay if the autopsy is completed in the afternoon rather than the morning. Nevertheless, due to our good working relationships with local authorities and the Indian Embassy, we were able to get started on the local paperwork required for repatriation that afternoon after agreeing to coordinate the autopsy first thing in the morning. It is vital to build relationships with all the different parties who are involved with a repatriation; local authorities, airlines and embassies are all heavily involved and despite the fact much of their work is out of our hands, the better the relationship you have, the more flexible they will be. This can sometimes save days from the repatriation time and can have a great effect on the flow of a repatriation case.
Having the ability to navigate the challenges of a language barrier is crucial to successfully working internationally with numerous different parties. According to the World Economic Forum, English is the most widely spoken language worldwide ,which is useful when you look at the average case, but it only takes one person in the repatriation process to not fully understand one small but critical detail, to create a substantial problem. Information is vital to the repatriation and with so many different documents involved, the communication between the repatriation provider and other parties has to be clear and concise throughout. We are lucky to have a multilingual team which means we are able to speak directly to the authorities in a number of countries. In this specific case, our Arabic speaker was able to coordinate effectively with all parties, liaising with them regularly to ensure everybody knew what was going on at all times. Not every company is able to have a multilingual team and not every team is able to cover the full breadth of the world's many languages. To overcome a potential language barrier, we would always recommend having a translation/interpreting company in your network who are available for your business' needs. For countries where we do not have the ability to speak to people in the native language, we have two options. The first is to utilise our team on the ground who are able to speak the language and use them to coordinate with the parties. If this is not appropriate or there are reasons as to why this cannot be done, we opt to use our interpreting team. When selecting an interpreter or service, it is important to follow the same principles your provider network teams would follow when selecting a provider. These companies need to suit the values and operational needs of your company, the required cost contained pricing structures and any other principles you adhere to. It is also worth exploring the possibility of working with somebody who has supported a similar company in another sector. Having the right options in regards to language is highly important. Most of the time English will be the language of choice when communicating but when it is not, you must have options to fall back on to avoid hindering or delaying the case.
Once we had coordinated with the relevant parties and gathered all the paperwork required for the repatriation, we were able to start looking for available flights back to India. Having our own Arabic speaker meant it was far easier to check the paperwork through and ensure it was all completed correctly. In some countries, the smallest of spelling mistakes can cause big problems with organising the funeral back in the home country, so we have to always ensure the paperwork is completed correctly. The paperwork was completed on a Saturday, fortunately for us we were able to communicate with the airlines on the weekend due to the relationship with have built with them and hence were able to book the flight for the Sunday. Although we operate a 24/7 service, some of the third parties such as airlines and embassies only work during the working week and this can cause delays. We transported the coffin and the paperwork to Baghdad by road as this is where we had to fly from as the options for Human Remains from Basra were very limited. An often unknown difficulty with RMR cases is that not every airport is available to us and we often do not get to select a specific flight to travel on. The drive to Baghdad is a long five-hour drive on unstable roads, which can often be suddenly blocked, so its important we leave plenty of time to reach the airport. Baghdad airport itself can also be closed or inaccessible at little or short notice, so it is important we regularly observe local news. For cases coming from Iraq it is more important than ever that families do not pre book funeral ceremonies back home until the deceased person has arrived as an airport closure and flight cancellation could disrupt funeral arrangements last minute. You have to be transparent with everybody involved to ensure any potential problems are presented together with a plan on how to respond accordingly.
The drive went smoothly and the airport was fully functioning with no cargo embargos to India, so the flight went ahead as planned just four days after we began the repatriation. This is quicker than the average repatriation length of five to seven working days. We tracked the flight from departure and kept the client updated regularly on its whereabouts before being safely received by the family's chosen funeral home in India.